Creating and Managing Class Rosters Manually
Overview

Classes can be created manually, or they can be imported from Google Classroom or Clever. If you plan to import classes, the method to use depends on method the LanSchool Air site administrator selected. For more information, see:

Log in to LanSchool Air. The My Classes page shows existing classes.


Select the Add Class tile.



The Class Details page displays.
Add Class Details

Provide a name and description for the class.


Click Create Class.





Select a Banner for the class and click

Done

.



Add Students or Devices to the Class Roster


When you add a student Chromebook to a class, you are adding the user. When you add a student Windows or Mac device to a class, you are adding the device.

Select Students to add the student(s) to a class.


Click on Add Student Devices to open the Registered student roster.



Select students individually by selecting the check box next to a student's name

Search for a student by name using the search box

Select Finish Adding.

Students who are using the Windows and Mac clients display as devices. If Windows and Mac devices do not display, see:

Configure Additional Class Settings

Web Limiting and Blank Screen can be configured at the same time the class is created or later. For more information, see:

Edit a Class

You can edit your class settings at any time. To make changes to your class, click on the
Settings
icon on the class card to open the
Classroom Settings
. Make your changes and click
Done
.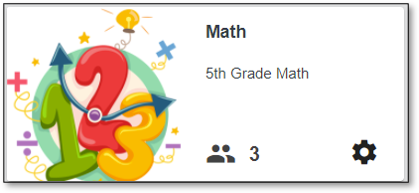 Remove a Class

From the My Classes page, select the Settings icon on the class card to open the Classroom Settings.




Select Configuration.


Click Delete Class.




On the confirmation dialog, click Delete.







Related Articles

Importing Class Rosters from CSV Files

Overview CSV Import offers an an alternative solution for classroom roster management within LanSchool Air. It allows for Site Admins to import data from CSV files to populate LanSchool Air with class rosters on behalf of teachers. Currently, site ...

Importing Class Rosters from Clever

Overview LanSchool Air supports using Clever as a source for class rosters. With Clever integration, instructors will not need to manually create classes and manually add students to their class rosters. Instructors can still create their own classes ...

Preparing LanSchool Air for a New School Year

Overview As you start a new school year, there are a few steps you can take ahead of time to ensure that LanSchool Air is ready to support your Teachers and Students for both in-person classes and remote learning. Step 1 - Remove All Students ...

Importing Class Rosters from Google Classroom

Overview Instructors can import class rosters directly from Google Classroom. After the initial sync is enabled, changes that occur in Google Classroom will be automatically synced with LanSchool Air every night. The sync can be re-initiated at ...

Troubleshooting Offline Students

Overview After clicking "Start Class", students that are using a device that has the LanSchool Air agent installed correctly will automatically appear as Online. Refer to Viewing Student Thumbnails to learn more about the different types of thumbnail ...
Popular Articles

Mass Deploying LanSchool Air for Chromebook Student

This guide walks site administrators through the process of deploying the LanSchool Air app to students using Chromebooks and getting LanSchool Air ready for instructors to use. For information on installing the LanSchool Air app to Windows or Mac ...

Using Web Limiting

Overview To block troublesome or distracting websites or limit students to a select few websites pertinent to the class, use the Web Limiting feature in LanSchool Air. There is currently no limit on the number of URLs that can be added to the block ...

Using Blank Screen

Overview LanSchool Air's customizable Blank Screen feature enables you to push a Blank Screen to your students' computers. When you enable Blank Screen, students are not able to view or listen to anything on their device until the Blank Screen is ...

Controlling Student Browser Tabs

Overview Controlling browser tabs is currently supported for students using Chromebooks. Students on Windows or macOS devices will only display the most recently viewed website. In List View, you have added controls over tabs on a student's screen. ...

Installing LanSchool Air for Windows Student

Overview This article explains how to install the Windows client on an individual student device. For instructions on deploying the Windows client to a large number of student devices, see Mass Deploying LanSchool Air for Windows Student. This option ...
Recent Articles

Integrating LanSchool Air with Azure Active Directory

This feature is currently in Early Access. To request this feature be enabled for your LanSchool Air organization, please contact the Customer Success team. Overview This article explains how to integrate LanSchool Air with Azure Active Directory for ...

Deploying LanSchool Air Using Group Policy

Overview The LanSchool Air for Windows agent supports a number of different deployment methods and tools using a basic EXE or an advanced MSI installer. See Mass Deploying LanSchool Air for Windows for more detailed instructions. Please note that our ...

Managing Instructor Profile Settings

Overview Instructors may want to change their name or the display name that the student sees in LanSchool Air. This can be done using the Edit Profile option. User can also manage their LanSchool Air password and their communication preferences. ...

Sharing Instructor Screen with the Class

Overview When a class is started, the instructor has the ability to broadcast their screen to the student devices. The instructor can choose to share their entire screen with the class, only an application window or a specific browser tab. This is a ...

Lenovo VR Classroom 2 Headset Support

The LanSchool support team can assist with questions related to the LanSchool Air integration. For more information and headset support please see the Lenovo VR Classroom 2 site. If you need help with the headset or anything non-LanSchool Air ...