Grid View is the default layout for displaying student screens to instructors in LanSchool Air. In Grid View, each student device is represented by a tile. When class is started and the student device is online, a thumbnail image of the student's screen will be available on the tile.

For a detailed look at using other view layouts in LanSchool Air, see the following articles:
Using Class Grid View (this article) to see a thumbnail image of each student's screen.
Using Class List View to see a list of all students and control browser tabs.

Using Class Group View to organize students into groups.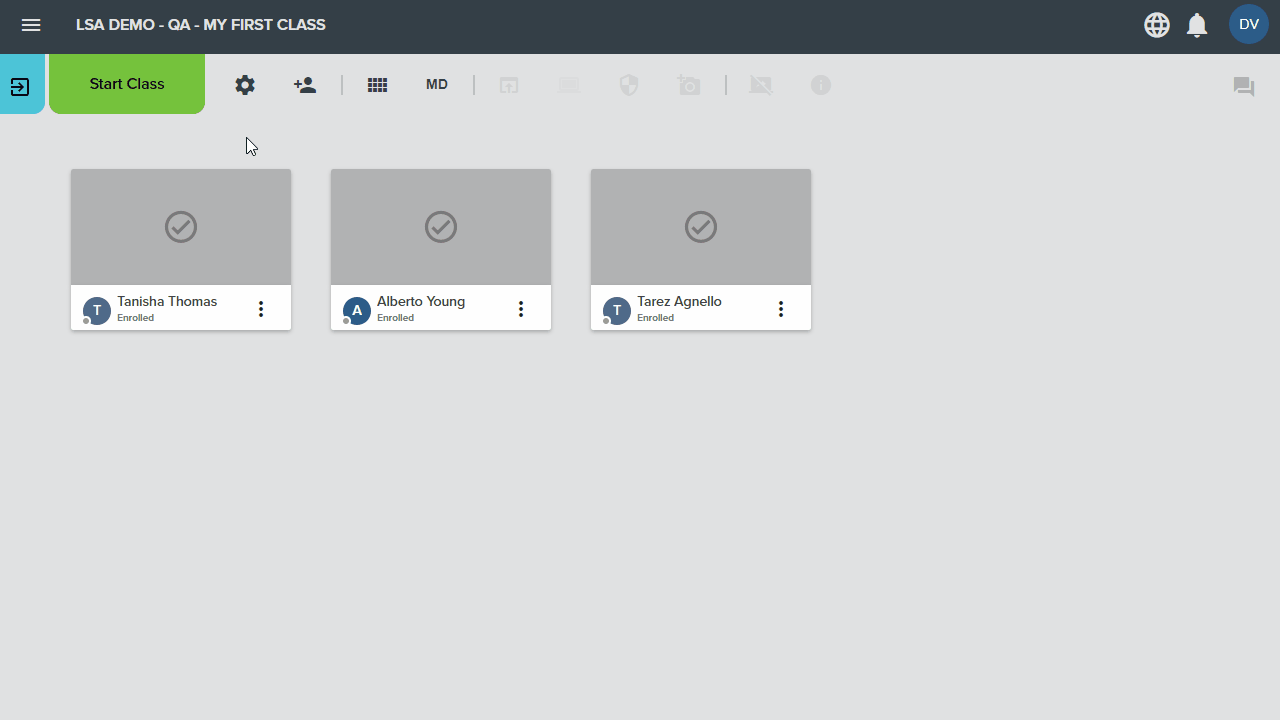 An overview of using the Grid View layout
Changing Tile Size

In Grid View, instructors can adjust the size of student device tiles in order to see more tiles on the screen at a time. Sizes range from X-Small (XS) to X-Large (XL). The selected tile size will affect all classes and will persist until changed.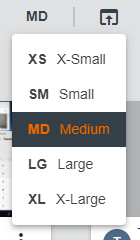 Using Full Screen View

In Grid View, instructors can enlarge a single student tile to fill the entire browser window by selecting the
View Full Screen
icon

in the top right corner of the tile. The icon will appear after hovering the cursor over the tile.
To exit full screen view, select the Exit Full Screen icon from the top right corner of the student screen

or press the ESC key.
Selecting Students
While in Grid View, instructors can select one or more student tiles to perform actions on. To select a student device, select the check box at the top left of the student tile. In the example below, Student Two is select.
Actions can be performed on a single student student device, by selecting the three-dot menu at the bottom right of the student tile.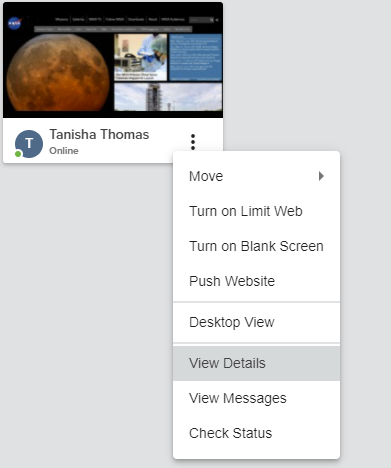 Rearranging Student Tiles in Grid View

While in Grid View, tiles can be rearranged to appear in any order. Simply select and hold a tile and drag it to the desired position as demonstrated in the image below: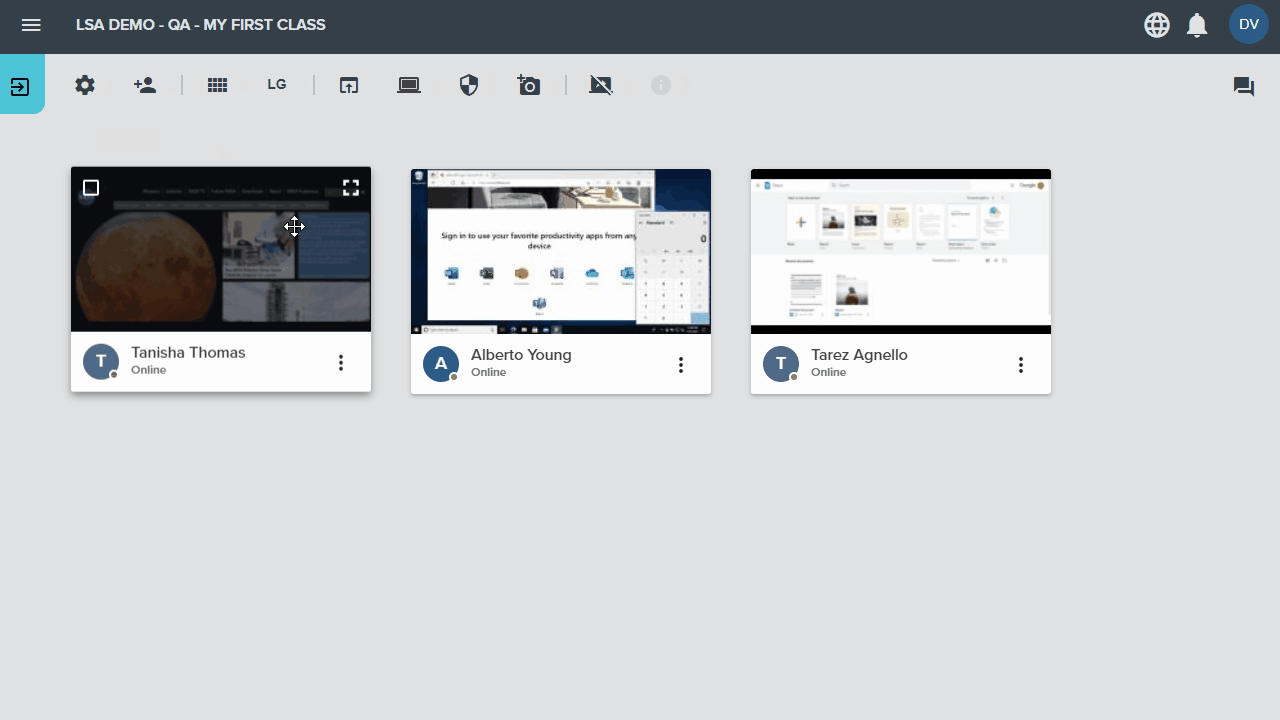 Alternatively, tiles can be moved into new positions using the three-dot menu at the bottom right of each tile. Open the menu and select
Move
and then select the desired position.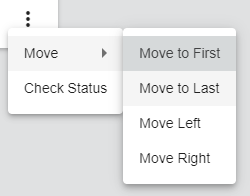 Sorting Students

While in Grid View, students will automatically be sorted by online to offline in alphabetical order.


To manually change the order of the student thumbnails, click on the
Sort Students
button

in the toolbar and select
Custom Sort (drag and drop)
.