Overview

Device carts are class rosters, created by an admin, that contain a group of devices. These devices are typically Windows or Mac devices that belong to a physical cart or physical classroom like a computer lab.

Any LanSchool Air Site Admin can create a new class and designated it as a "Device Cart". The admin will add specific devices to the class roster based on their device name (hostname). Once saved, this class will be available to all instructors in the organization to use when they need to monitor that group of devices.
The main benefit of this feature is for scenarios where multiple teachers might have a need to monitor the same set of devices but at different times of the day. By creating a single class roster and sharing it, each instructor no longer needs to manually re-create the class of devices themselves.
Creating a Device Cart Class


In order to designate a class as a device cart, you must have the Site Administrator role and the class must be manually created, not imported from Clever or Google Classroom.

To create a device cart, navigate to the My Classes Page:

From the My Classes page, select "Create New Class"

Enter a Class Name that other instructors can recognize.

Enter a Description to describe this group of devices.

Select Create Class. You can then choose a Banner Image for the class.




Next, select Students in the left column.

Select Add Student devices.




Search for and select the student devices that should be added to this shared roster.


Remember to add devices based on the Device Name and not the Student Name as the student name may change.




Click Finish Adding once you have selected all student devices for the device cart.




Next, select Configuration in the left column.
Check Device Cart under Classroom Type.




You can ignore Web Limiting and Blank Screen options as those settings are not shared and are defined by each instructor.

Click Done.

Click Apply Change when the device cart alert appears at the top of the screen.



Starting a Device Cart Class

Once a device cart has been created by a site admin, all teachers in the organization can access it by toggling their class list view from " My Classes" to " Device Carts".

This will allow instructors to see all shared device carts in the organization that have been created:

If another instructor is already using this device cart class, the Start Class button will be unavailable until that instructor's session ends.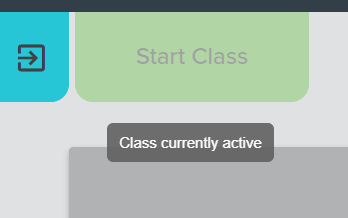 Device Carts are started and managed in the same way personal classes operate in your "My Classes" list.

Suggestions and Tips

Do not create Device Carts with the same name, it might cause confusion.
Device Carts can excel in situations where multiple teachers have a need to manage the same group of students or devices at different times such as:


Homeroom or Advisory Classes

Lab environments

Special student groups

Rotating teachers / students