Overview

If a student is absent from class or otherwise does not need to be monitored, an instructor can choose to exclude them from the class session. Excluding a student will temporarily remove them from the classroom view and any commands issued to the class will not apply to them. Instructors can choose to reinclude a student at any time to bring them back into the class session. Excluded students are not removed from the class roster.
Students that are in an active class will be
automatically
excluded from other instructors' classes to avoid being pulled out of class unintentionally. Other instructors can choose to reinclude the student to pull them out of the other instructor's class.
Excluding a Student

Before or during class, an instructor can move student(s) they will not be monitoring into the Excluded from the current session group.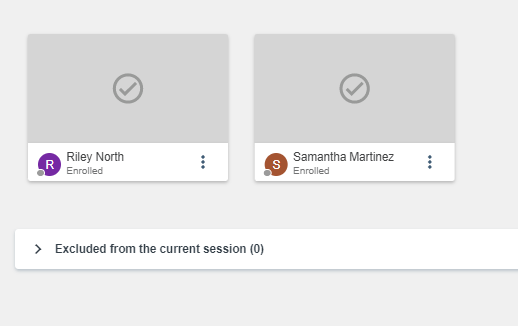 To move students into the excluded group, click on the actions icon on the student thumbnail and select Exclude.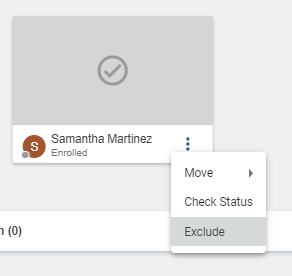 The student(s) will then appear in the Excluded group.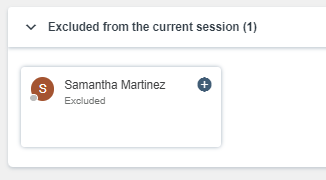 Automatic Student Exclusion
When an instructor starts class, any students that are currently in another instructor's active class will automatically be excluded. This way, the other active class is not disrupted. Instead, these students will appear in the excluded student group and will display the name of the other active class they are currently in.


If the students should be in the new class, the instructor can choose to re-include the student by selecting the plus sign next to their name or clicking the
Include All
button.
The student will join this class and appear as excluded in the previous class.
Including a Student
Whether a student was excluded by an instructor or automatically, instructors can re-include them and add them back to class by selecting the plus sign next to each student's name. To quickly re-include all excluded students, instructors can select the Include All button. Including a student will pull them out of any other active class they may currently be in.